Building Homes for Heroes® News
Advance Auto Parts Donates $2,000,000
Top Financial Donor Advance Auto Parts 
Steers a Total of $4,400,000
Building Homes for Heroes®
Advance Auto Parts, headquartered in Raleigh Durham, North Carolina, is the largest retailer of automotive replacement parts and accessories in the United States. It also has one of the largest corporate hearts.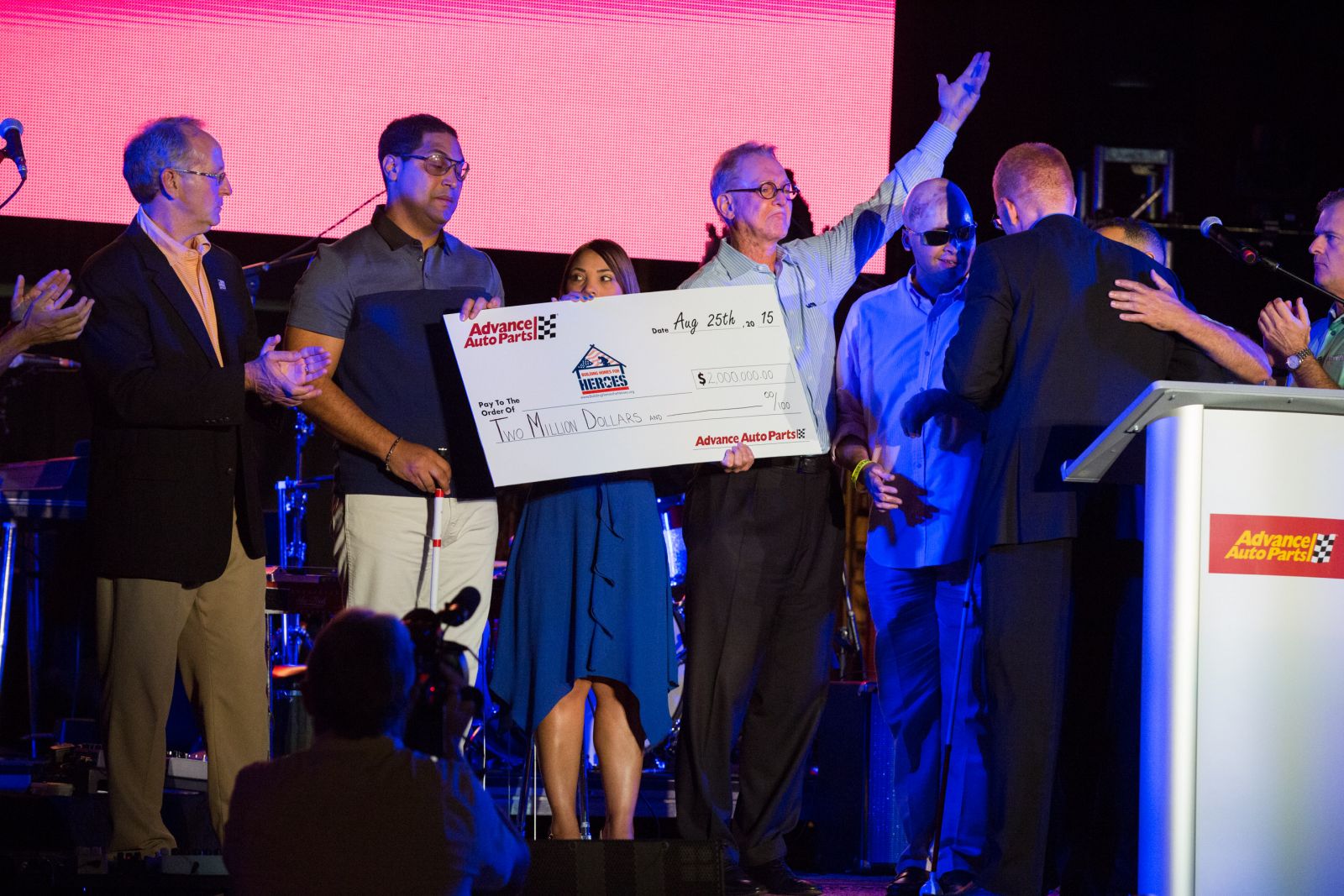 To cap off a glorious three-day golf event in the heart of the North Carolina Sandhills, Darren Jackson, Chief Executive Officer of Advance Auto Parts and George Sherman, President of Advance Auto Parts, presented Andy Pujol, president of Building Homes for Heroes®, with an extraordinarily generous $2,000,000 check.
The largest single dollar donation from a corporation received by Building Homes for Heroes® since the charity's inception in 2006 exchanged hands at the Advance Cares Vendor Golf Classis at the historic Pinehurst Country Club, the cradle of American Golf. Most recently, Pinehurst hosted the 2014 U.S. Men's Open and U.S. Women's Open Championships in back-to-back weeks June12-22, marking the first time in history that both tournaments were played in the same year, on the same course.
Fox six consecutive years, Building Homes for Heroes® has been named a major beneficiary by Advance Auto Parts. In 2014, the company donated $1,000,000, another $850,000 in 2013, and in 2012 they gifted BHH with $450,000. That's a total of $4.4 million dollars – including new store donations made by Advance Auto Parts. Nearly every one of those dollars goes toward making a meaningful difference for those who suffer life-transforming injuries as a result of their service to our great nation.
Due in large part to the tremendous generosity of Advance Auto Parts, Building Homes for Heroes® is right on track to gift as many as 36 mortgage-free homes to valiant veterans in 2016, equal to one mortgage-free home every 10 days. An impressive patriotic partnership indeed!