Building Homes for Heroes®
USMC Gunnery Sergeant Joseph Gallo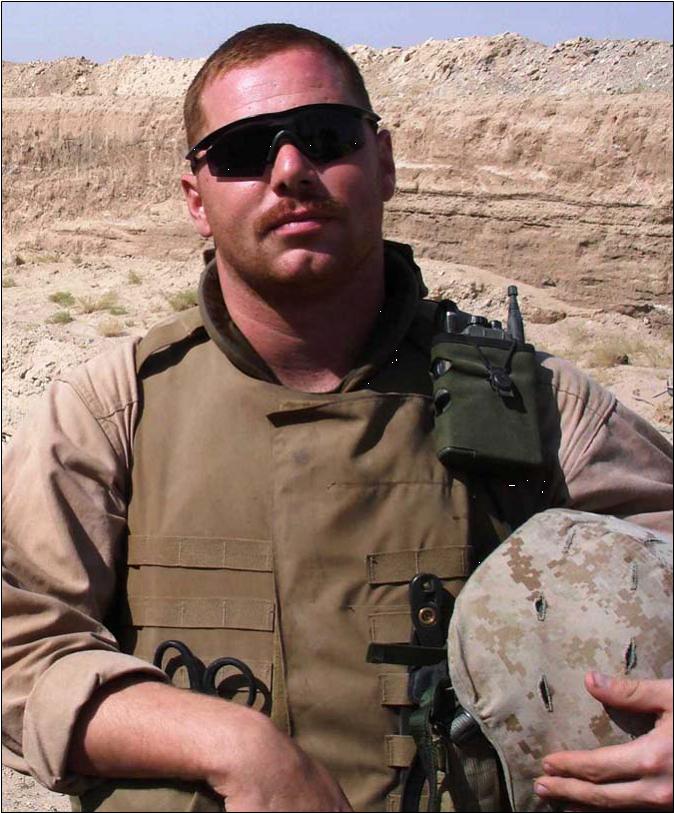 United States Marine Corps Gunnery Sergeant Joseph Gallo was injured while conducting EOD operations in Okinawa, Japan when a naval projectile detonated. He was getting a tool when he saw a bright flash and was knocked to the ground. His vehicle shielded him from most of the blast, but he received shrapnel wounds to both arms. The wounds to his right arm were very serious, and he was lucky that medical personnel were able to save the arm.
He lost four centimeters of bone just above the radial border, and his ulnar and medial nerves were severed. He lost the use of his right hand, has limited range of motion in his right elbow, and has constant pain.
Gunnery Sgt. Gallo earned the Navy and Marine Corps Achievement Medal, Comabt Action Ribbon (Iraq), Navy Unit Commendation, Navy Meritorious Unit Commendation, Marine Corps Good Conduct Medal (4x), National Defense Service Medal, and Iraq Campaign Medal with two stars, Global War on Terrorism Medal, Humanitarian Service Medal, Sea Service Deployment Ribbon (5x), and others.
Sgt. Gallo and family have been gifted a home in Spring Hill, Florida.
Homecoming Date:
Thursday, November 7, 2013 - 12:00pm