Building Homes for Heroes®
Army Ranger Staff Sgt Rovin DeLeon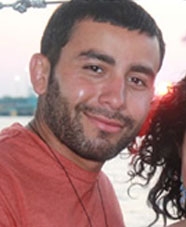 USSOCOM Army Ranger Staff Sergeant Rovin DeLeon suffered a multitude of injuries during his time serving the country in the military. He was first injured in 2005 in Iraq when he was thrown approximately 20 meters as the result of an explosion. SSG DeLeon suffered a head injury and was unconscious for a short period of time. The injury caused severe migraine headaches, loss of memory, mid and lower back pain, vertigo, nasal swelling, and chronic sinusitis.
Despite the injuries he sustained, SSG DeLeon was able to return to active duty just weeks later. SSG DeLeon suffered another injury in 2008 when, while conducting a raid on a house, his unit came under fire. He was shot in the left shin. While on a mission in Iraq in 2009, DeLeon fell from a 10-foot wall. He was left with tremendous pain, swelling, and limited movement of his right knee. SSG DeLeon also dislocated his right elbow during combat, in 2009.. After being medically retired and honorably discharged, DeLeon was left with the following medical conditions. T-12 compression fracture with chronic mid and low back, and leg pain. He has been diagnosed with Cervical spondylosis, and has an anterior compression deformity with mild degenerative changes in the lumbar spine. He has had 10 epidural injections to attempt to relieve the pain. DeLeon has numerous bulging discs. The elbow dislocation has left SSG DeLeon with medial epicondylitis. He has constant pain in the right elbow around the medial epicondule which worsens with full extension of the right elbow. The knee injury has left him with Patellafemoral pain syndrome. He has constant knee pain. He ices the area daily to bring downthe swelling. Due to his head injuries, he has post concussion syndrome with post traumatic migraine headaches. The headaches are excruciating. SSG DeLeon experiences dizziness, fatigue, memory impairment, equilibrium issues, vertigo and attention difficulties. He has severe mood swings, anxiety, amnesia and depression. He has also been diagnosed with post concussion syndrome with cognitive disorder. Other ailments include chronic sinus infections, upper respiratory allergies, and tinnitus.
SSG DeLeon earned the following commendations during his time in the war; the Iraq campaign medal with four campaign stars, Army commendation medal (3rd award), Army achievement medal (2nd award), Army good conduct medal (2nd award), National defense service medal, Afghanistan campaign medal with two campaign stars, Global war on terrorism service medal, Commissioned officer professional development ribbon, Army service ribbon, Overseas service ribbon (2nd award), Ranger tab, and Parachutist badge.
SSG DeLeon and his wife were gifted a home in Boynton Beach, Florida.